From their origins with the release of Pong back in 1972, the world of video games has exploded, and the amount of technology and mainstream adoption of the hobby has never been bigger. People have always liked video games, and people have always been competitive, but only in recent years has a combination of those two traits led to a tournament scene that rivals professional sports leagues.
We're talking about E-Sports. E-sports tournaments are a phenomenon that have a rabid following, and a large and enthusiastic fan base leads to huge amounts of money being funneled into the industry. From first person shooters to the explosion of popularity in the MOBA genre, there's no denying that professional level play is marketable.
Tournaments for these games make the companies and sponsors boatloads of cash, but a great tournament requires a big prize pool for its participants. In this article we'll discuss and rank the biggest e-sports tournaments in the world (organized by prize pool) to help give you a sense of how massive and mainstream our favorite hobby has become.
Biggest E-Sports Tournaments in the World: Ranked
The International 2014-2016: DOTA 2
The original DOTA was the first incarnation of the Mobile Online Battle Arena, more colloquially known as a MOBA. It was a mod for Warcraft 3 that gained a huge cult following, almost to the point that players of the mod outnumbered players of the normal game!
It only makes sense then, that DOTA 2 – released in 2013 – would be incredibly popular. However, no one could have anticipated exactly how popular this MOBA sequel would be. Despite being free to play, it's remained one of the biggest cash cows on Steam for developer Valve from its release to the present.
Just one year after retail release, The International 2014 – a world championship for DOTA 2 – smashed records to become the biggest prize pool in E-sports history. The total prize pool for the competition was $10,931,103, with a massive $5,028,308 going to first place. The Chinese team Newbee took first prize, and the team of five walked away with 1 million a piece. This prize pool was more than 5x the first world championship a year before in 2013.
Already the competition with the highest prize pool, the next two years Valve set new records again with a $18,429,613.05 prize pool in 2015 and a whopping $20,770,640 in 2016. Over the course of two years the prize pool almost doubled, and it will likely increase further when it comes time for the International 2017.
To this day, DOTA 2 has a firm hold over the top three spots for biggest E-Sports tournaments in the world. But not all of us can manage to become an E-sport pro-player, so betting on sports is maybe your chance to make money without too much efforts. Follow this link to get a promo code if you want to give it a try.
League of Legends 2016 World Championship
It should come as no surprise that League of Legends takes the next spot on our list. Originally released in 2009, it has maintained a huge player base with consistent updates and an ever-growing champion pool.
While not as large as DOTA 2, League of Legends is still a behemoth in the competitive scene with a huge impact on both mainstream video game culture and E-sports alike. Even with its huge size, many players have criticized developer Riot for the relatively low prize pools for each League of Legends World Championship.
2016 was the first time that Riot employed a crowdfunding tactic, releasing a unique skin – purchases of which would increase the world championship prize pool.
The original prize pool was set at $2,130,000 and increased by in-game purchases to a grand total of $5,070,000 in prizes. Being able to more than double the prize pool says something about the passion and purchasing power of the League of Legends community.
The winning team, the Korean SK Telecom T1, took home 40% of the prize with a reward of $2,028,000.
Surprise Surprise…More DOTA 2
It can't be overemphasized just how big the DOTA 2 competitive scene is. The top three rankings for biggest prize pool were all DOTA 2 championships, and number 5 through 11 are all DOTA 2 competitions. It really says something about how massive Valve's game really is when regional championships blow other games' world championships out of the water. To avoid just writing more of the same, we've listed the competitions and prize pools without elaboration or analysis.
DAC 2015 – $3,057,521
The Boston Major 2016 – $3,000,000
The Frankfurt Major 2015 – $3,000,000
The Kiev Major 2017 – $3,000,000
The Manila Major 2016 – $3,000,000
The Shanghai Major 2016 – $3,000,000
The International 2013 – $2,874,407
That's the last entry for DOTA 2 on this list, we promise!
SMITE World Championship 2015
For a long time, it was believed that no other MOBA could do what DOTA 2 and League of Legends had accomplished. There's no denying that these two MOBAs are still king of the competitive scene, but newcomer SMITE had an impressive prize pool for its 2015 World Championship.
Impressing gamers with its combination of third-person controls and plentiful competitive game modes, SMITE put players in control of the gods with its release in 2014. The MOBA has quickly gained traction as a competitor to DOTA 2 and League of Legends, and the SMITE World Championship 2015 prize pool is a testament to that fact.
The competition boasted a $2,612,259 prize pool with the American team Cognitive Prime taking home $1,306,130
Halo World Championship 2016
It really says something that almost all of the entries on this list have been a form of MOBA. While e-sports have been around for years, the advent of this new genre led to a meteoric rise in prize amounts.
First person shooters have been around for far longer than that, however, and Halo is a franchise that racked up a huge competitive following.
Halo 5: Guardians, released in released in 2015, had a competition the following year that earned it a spot as the top prize pool outside of the MOBA genre.
The Halo World Championship 2016 featured a prize pool of $2,500,000, with the North American Counter Logic Gaming taking home the grand prize of $1,000,000.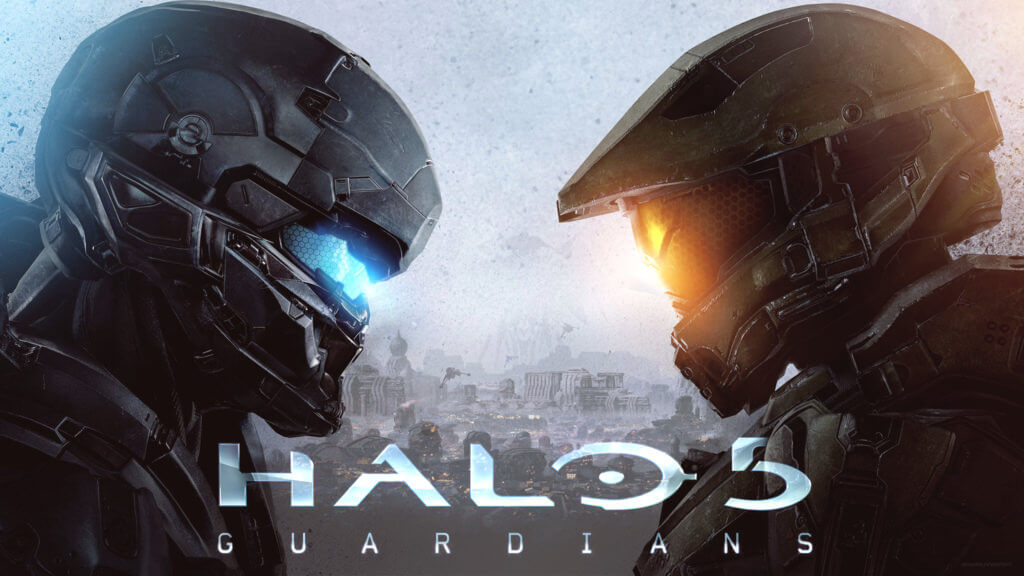 Looking Forward
We hope this ranking of the biggest e-sports tournaments in the world has given you a sense of the massive amounts of money that are being poured into competitive play. In the years to come, the world may start to view E-sports gaming as a more legitimate sport. The sky's the limit for competitive video gaming as more players continue gain interest in the scene. Will anyone ever dethrone DOTA 2? Well, I guess that remains to be seen.